Indu Shahani is truly a force to reckon with! Mrs. Shahani has steadily changed the face of education in India through her profound work. She has bettered the Indian education system through the influential positions she has held. Whether she was the Principal of H.R. College of Commerce and Economics or the Sheriff of Mumbai for the years 2008 and 2009, she's worked relentlessly towards the cause of education.
To motivate you, we bring to you 5 quotes by her that you can't miss.
1. "If you can dream it, you can do it. But I say, the harder you work, the luckier you get, so please keep working hard."
2."Passion, positivity and compassion are 3 things that keep me going when I face challenges."
3. "The responsibility of learning should always be on the learner."
4. "Develop an additional interest besides your school and college."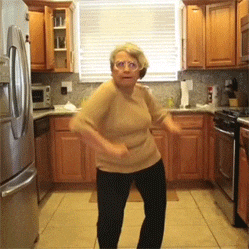 5. "There is a world waiting for you, Dream it and grab it!"
6. "While I was doing my post-grad, the faculty wanted me to start teaching at the college. However, just then I was tempted get a job in the consumer goods industry. But my mother said a few words in my ears that have been with me all along. She told me – The returns you will get from the smiles of the students will go far beyond the returns you will get from selling soaps, shampoos and detergents. That was the defining moment when I decided teaching was what I wanted to do."
Living a life as great as Dr. Indu Shahani's has got to be nerve-racking. If you are inspired to follow in her footsteps, absorb the above-mentioned quotes and introduce them in your daily routine.
---
Found this article interesting? Read about these 3 things that you can do apart from studying to prepare for your exams!