Technology has drastically changed the world we live in and as a result, we spend most of our time online – from buying products to taking online courses. The same goes for GMAT prep. Thanks to technology, you don't just have to rely on coaching classes in your locality. There are plenty of options available to prepare for the GMAT online as well as offline at a coaching center.
If you are wondering which option works for you, then this post is for you. Read on to find out!
Online Coaching for GMAT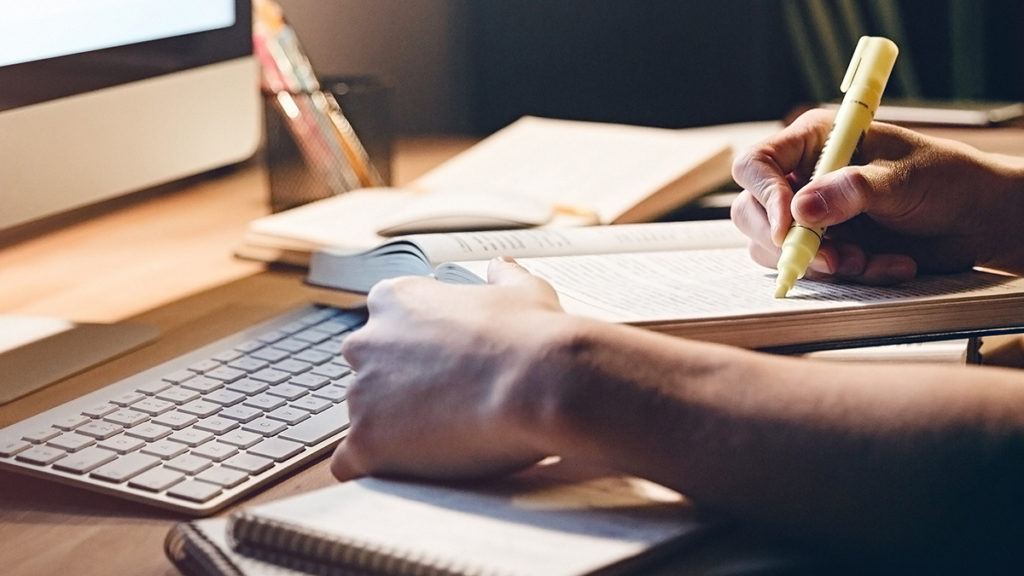 Online coaching is a wonderful alternative to physical coaching classes, especially if you're a working professional. You won't have to take time out to commute to classes, which again will be at a fixed time.
What Is It?
Online coaching classes provide a real classroom experience to the students. They are quite interactive in teaching as well as engaging with the students and they allow students to raise their doubts/queries and answer them instantaneously.
How Does It Work?
Like the physical classrooms, online courses also cover all aspects of GMAT such as –
Building concepts required for the four sections of GMAT – Quant, Verbal, Analytical Writing Assessment (AWA) and Integrated Reasoning (IR).
Study material, sample questions and other such resources for regular reading and practice
Problem-solving techniques and process for actual GMAT questions
Mock tests to hone your problem-solving and test-taking skills
One-on-one sessions with faculty/mentors to solve doubts
All these aspects are taught through HD videos and the concepts cover both the theoretical as well as practical aspects. The study plans are created and customized as per your learning needs and time availability. A good online course also offers dedicated support through phone, email and other online modes and their mentors are just a chat or a phone call away.
Pros and Cons
Pros of enrolling into an online coaching programme for GMAT –
Time – As a working professional or student, the last thing you wish to do after a hectic day or week is to commute some more. In addition to taking a few hours of your time, commuting also drains your energy. Attending classes when you're exhausted from work and commute isn't productive at all. With an online programme, make yourself a cup of coffee and save that time and energy and use it to focus on your studies from the comfort of your own home, or even better, bed.
Flexibility – Another major advantage of online courses is flexibility. All course content is available to you 24×7 and you can study as per your availability. You can go back to any class at any point in time and play it again to review your concepts and check your understanding. A good online programme also has its mentors available for you 24×7 and are just a phone call away.
Analytics – Online programmes offer analytics that provides you with instant performance analysis and gaps in your skills that you need to work on. This saves you a lot of time and effort as you know which are the exact areas that you need to work on.
Cheaper- Though not necessary, online courses are generally cheaper than offline courses. Even though this shouldn't be the primary factor in choosing the right course as the difference is small in light of the potential returns from getting into a better MBA college, who doesn' t mind saving some money?
Cons of enrolling into an online coaching programme for GMAT –
Infrastructure – If you're considering online coaching, then you must have at least a computer/laptop with a stable internet connection and a quiet place to study. Otherwise, you won't be able to take up these courses.
You're kind of on your own – A major requirement of online courses is discipline. Since you'll be on your own and can choose your own pace, you're responsible for maintaining a rigid study schedule and following it.
Lesser interactions and networking – Since the course is online, you won't be able to interact much with your peers. Several courses have forums for you to discuss and network, but their use and effectiveness is limited. Also, problem solving and guidace is yet most effective when done face to face.
Who Is It For?
While online coaching is a great option for GMAT, it isn't for everyone. Although it is cheaper, saves time, and gives you a lot of flexibility, and is becoming more and more preferred it works best if you are someone who –
Is disciplined and can stick to a schedule
Has the infrastructure required to study online
Focuses more when studying individually and doesn't need interaction as much
Physical Classroom Coaching for GMAT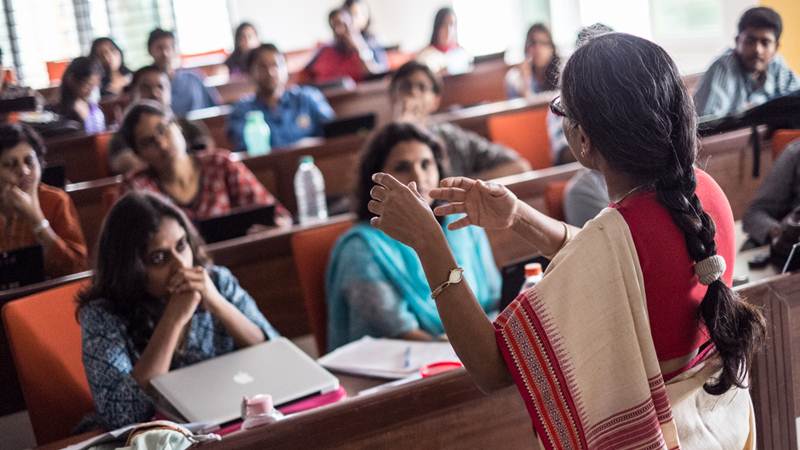 A physical classroom coaching is the traditional method of training for the GMAT wherein you'll be taking classes along with other GMAT test-takers in a classroom with an instructor.
What is it?
You'll be taking classes as per the schedule defined by the coaching institute. The classes will have a time limit and the course content taught will be determined by the amount of time available and follow a well defined structure. You can interact with your tutors and peers to discuss concepts, solve doubts, and clarify anything that might come across your mind. Physical classes involve a lot of interaction and have a predetermined study schedule that you must follow.
How does it work?
Physical classroom coaching covers the following aspects –
Building concepts required for the four sections of GMAT – Quant, Verbal, Analytical Writing Assessment (AWA) and Integrated Reasoning (IR) through in-class lectures and discussions
Study material, sample questions and other such resources for regular reading and practice
Mock tests simulating the test-taking environment for you to hone your test-taking skills
Doubt solving sessions and discussions with the faculty
Faculty will constantly interact and engage with you to ensure that you've understood everything and are making real progress in your test prep. They keep checking in with you and are always available to provide any advice you might need.
Some coaching classes also offer you help with preparing the Essays and application for your chosen B-school.
Pros and Cons
The pros of enrolling for a classroom coaching are –
Infrastructure and resources – Classroom coaching classes are equipped with all the infrastructure and resources you'll need to study. You just have to go to class regularly. If you don't have a computer/laptop at home, or your internet connection is bad, or if you don't have a quiet place to study, then going to a physical coaching class is a better option.
They'll ensure that you focus on your studies – Classroom coaching classes run on a fixed schedule that both the faculty and the students are expected to follow. If you're facing some problems with your studies, you can talk to the faculty and they'll be more than happy to help you out.
Interaction and networking – You interact with faculty as well as your peers face-to-face and can engage in discussions, doubt-solving sessions, as well as group study sessions. If this is how you study, the classroom is a better option than online coaching.
The fixed schedule keeps you going– If you are anything like a usual 20 something, procrastination is often your best friend especially when you feel like binge-watching GoT. At such times having to go to a class ensures you keep progressing and are regular with your prep.
The cons of enrolling for a classroom coaching are –
Time-consuming – You 'll have to commute regularly to the classes, which might eat up a lot of your time and also your energy. This makes it harder to concentrate.
No flexibility – If you miss a class due to health or other reasons, you don't get a chance to make it up. When studying online, you can watch a video at any time, and as many times as you want.
Time constraints – The faculty has to fit the entire study material within a fixed amount of time, which in turn determines the amount of theoretical material, examples, and even discussions you have. With online classes, you don't have such constraints.
Who Is It For?
Classroom coaching works especially well if you are someone who –
Can spare enough time to commute to classes regularly
Likes interaction and wants to talk to people more, and feels motivated by competition to do your best
Prefers the old-school classroom coaching style and is not self- motivated
To Summarize
While both are great options, you should choose one depending on your study needs, availability, flexibility, and personality.
---
Looking for online coaching? Check out the courses offered by CrackVerbal. Use discount coupon CAREERNINJA to get a sweet 25% off!